Effective Mattress Odour Removal London
Beds that see a lot of use – for example, those in hotels, hostels or hospitals – can quickly start to build up unfortunate smells within the weaves of their fabric. Use our service for mattress odour removal in London to get fast and effective treatment of unpleasant smells emanating from your business's or institution's beds. We have over ten years of experience in the industry and a whole set of specially developed cleaning appliances and solutions which mean we can tackle even deeply set odours with ease.
Our mattress cleaning service in London is the best option for odour removal and is immensely popular in the local area. Head on over to our reviews page now to see what our past customers have had to say after using our mattress cleaning service. We always collect feedback after we've done our work, and we will also invite you to take an inspection tour of your completed cleaning with one of our cheerful cleaners so that we know that you're entirely satisfied with the work we've done for you.
The Advantages of Our Mattress Cleaning Service in London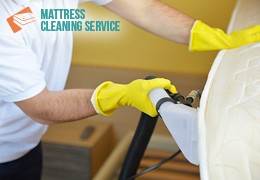 The main advantage of using our mattress cleaning service in London is the fantastic results that you will get each and every time. All of our cleaners are highly trained experts with years of experience and all of our equipment is state-of-the-art.
You can also rest assured that you will be getting great value for money, because we're committed to making sure that our prices remain within reach of every size of budget! Plus, our great rates can be reduced even further by adding any of our other useful services to your order, for example dry mattress cleaning or our complete commercial cleaning service. Create your own unique package and you'll receive a surprising discount!
You can make your appointment for mattress odour removal in London for whatever time suits you and your business or institution best, even if that time is an evening, a weekend or a bank holiday.
Book Mattress Odour Removal  Now!
Contact us now – on 020 3404 4220 – for a free quote on mattress odour removal in London. Our lines and web chat support facility are open around the clock – that's 24 hours a day, 7 days a week – so that you can reach us at any time. There's no obligation when you call to ask for a quote, or to requesting a little more information about any of our great services.
Plus, you can request a service with ease through our online ask for a quote form. Get a mattress cleaning service in London through any of these three methods quickly and easily.